Meet Our Team

Together the S3 Comply Management Team provides over 40  years of experience working with Pharmaceutical, Life Science and Medical Device companies in the area of aggregate spend and compliance …
and over 150 years of business experience.  Bringing our experience to bear, we can help you manage the data and address reporting and operational challenges.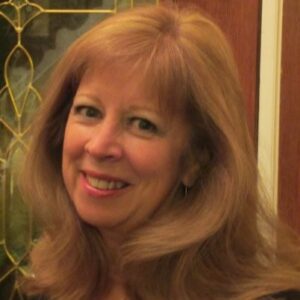 Sandra Kinsey, CEO
Sandra is a senior executive with over 40 years of professional experience.  In her role as CEO of S3 Comply, Sandra is responsible for delivering Healthcare Professional (HCP)/ Healthcare Organization (HCO) transparency reporting services and solutions to global pharmaceutical and medical device clients, managing the overall operations of the business, and overseeing the ongoing development of the Company's proprietary software platform.  Prior to joining S3 she was a senior project manager with Alpha Broder/Bodek & Rhodes and managed over 20 major projects supported by the ERP Third Party Vendor and over 100 active internal projects including application development, process improvement, and infrastructure.  Prior to that she was a senior program manager with GSI Commerce responsible for managing over 40 projects and initiatives across GSI Commerce/eBay Enterprise to enhance performance and improve reliability.  Sandra held leadership roles at various organizations such as PwC and Unisys, focusing on areas such as large-scale technology consulting services, business operations, targeted sales management, business development, productivity improvement, financial and information systems management, change management, and organizational and training needs analysis.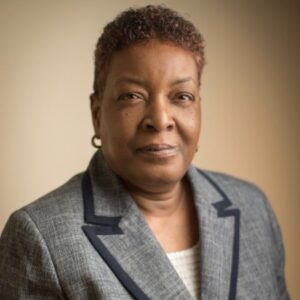 Zakiyyah Salahudin, Senior Director
Zakiyyah is a Senior Director of Business Strategy and Intelligence with over 30 years of experience working with senior stakeholders of global pharmaceutical and medical device companies.  Her focus over the past few years has been strategic event management and compliance.  She has been responsible for the implementation and support of Cvent for a global medical device company where she is currently serving as a global Subject Matter Expert.  Prior to joining S3 Comply, Zakiyyah spent 29 years with a global pharmaceutical company  where she developed, implemented and managed the global R&D HCP Program and directed vendor management and various finance and administrative functions.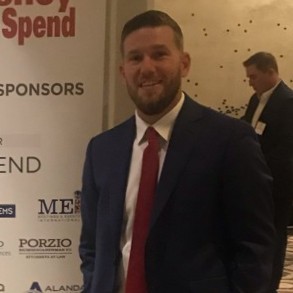 Michael Marenic, Client Manager
Michael is a Client Manager and Senior Data Analyst with more than eight years of proven expertise in HCP/HCO Transparency Reporting aligned to the US Patient Protection and Affordable Care Act (PPAC) and various state, local jurisdiction, and international requirements.   Mike has served as the primary Solution Architect, assisting client companies in solving their reporting problems and designing and implementing strategies that achieve their aggregate spend and operational goals and objectives.  As the lead Client Manager for a marquee global pharmaceutical company, Mike directs the day-to-day activities of the analyst and Quality Control teams and serves as the primary vendor management liaison with selected client Contract Research Organizations (CRO's).  Prior to joining S3 Comply, Michael held accounting and finance-related roles for various companies in the Philadelphia area.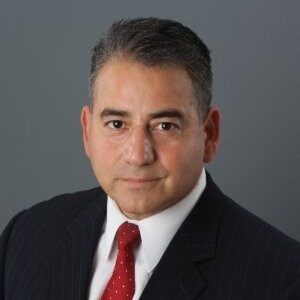 William LaTorre, Client Manager
William is a Client Manager and Vendor Management Lead providing leadership, problem-solving, and data management guidance.  He is focused on the complex reporting and accountability issues surrounding the relationships between pharmaceutical and life sciences companies and third party vendors.  In this role for a global pharmaceutical company, he maintains ongoing contact with the largest CRO's and their vendors to ensure that all data is accurately reported and appropriate documentation is available to support aggregate spend reporting decisions.  He is called upon to conduct ongoing training due to constant third-party vendor turn over and  seeking legal and compliance involvement to address issues as required.   During his tenure with S3 Comply, William has also served in data analyst and business development roles.  Prior to S3 Comply, William held several senior law enforcement, compliance and security-related roles for public and private organizations including over 20 years of service with the Pennsylvania State Police.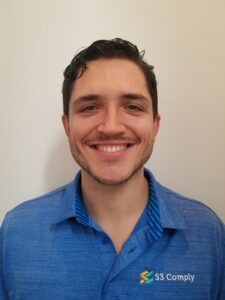 Brian Hurley, Senior Data Analyst/ Quality Control Manager
Brian is a senior data analyst with a focus in quality control (QC), process development, and data management.  In this role, he tracks and maintains thousands of data records that are reviewed and submitted to government and regulatory bodies.   In addition, he has project management responsibility for the team of analysts assigned to quality assurance.  These QC analysts provide a "best practice", independent review of all client HCP/HCO transparency data.  He tracks and manages data integrity metrics which feed into process efficiencies and continuous improvement.  He creates and implements training programs as required to enhance quality and/or to support ever-changing requirements.   He has over 5+ years of reaching target deadlines and exceeding client demands.  Prior to joining S3 Comply, Brian held sales and customer relationship management roles in the automotive industry.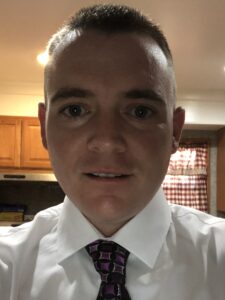 Greg Warrington, Senior Data Analyst/Onboarding and Team Lead
Greg is a Senior quality control data analyst, team lead, and training and onboarding specialist with over 10 years business experience.  He has over four years of experience with HCP/HCO Transparency Reporting during which he has demonstrated the ability to conquer complex data challenges both as a Subject Matter Expert (SME) and a senior team lead.    He is proficient in business development, productivity improvement, and training development and execution.  Prior to joining S3 Comply, Greg served as a Finance Receivable Training Manager responsible for hiring, training, and transition processes across the Finance Department of a digital marketing provider.  In this role, he re-architected training processes including the elimination of poor performing third-party vendors to achieve company goals.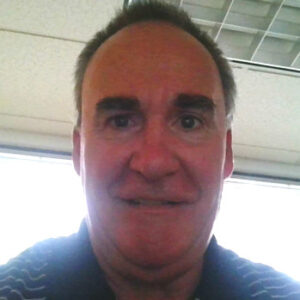 Rick Orlando, Finance and Admin Director
Rick is a senior executive with 35 years in accounting, business management and administration. In his role as Finance and Admin. Director of S3 Comply, Rick is responsible for day-to-day accounting duties, monthly and yearly financial statements, payroll, and invoicing, as well as the employee benefit programs. Prior to joining S3, he was co-owner of a residential and commercial construction company